Maklat
Regular price
Sale price
Dhs. 75.00
Unit price
per
Sale
Sold out
Order on WhatsApp
Naturally restores silky smooth skin

Tired of self-doubt and social pressure from warts and moles? ReYouthBio™ Tags and Moles Remover can improve skin health and help remove warts and moles. Its ingredients promote the regeneration of skin cells, restore damaged areas and reduce inflammation. Restores clean skin for 3 DAYS.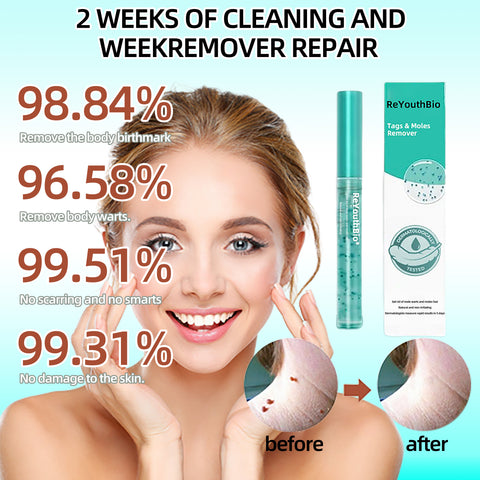 Understanding Skin tags & warts
If you've ever noticed a little piece of dangling skin on your body, you've most likely found a skin tag. While these little growths are entirely benign, it is an eyesore for some.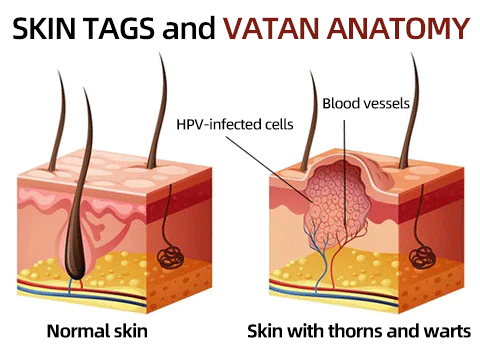 Skin tags (acrochordons) are small, noncancerous growths that tend to be the same color as your skin. They often look like a cluster of skin tissue extending from a tiny stem. They're sometimes darker and may resemble a raised mole. Most skin tags are between 1-5 mm, but some can grow as large as a few centimeters.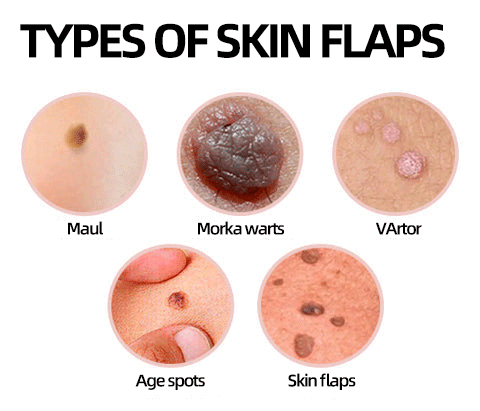 What causes skin tags and warts?
Skin tags occur when extra cells grow in the top layers of the skin. They tend to develop when the skin rubs against itself, so they are more common in people who are overweight and therefore have skin folds.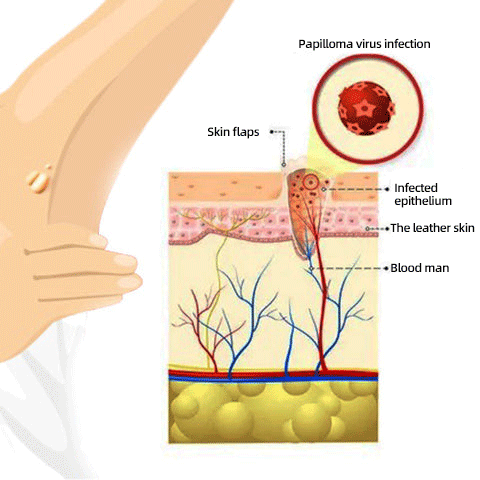 What makes ReYouthBio™ Tags & Moles Remover your top choice?
✔️Scar-free and pain-free
✔️Fast and visible
✔️results Skin flaps
✔️fall off naturally
✔️Safe and hygienic
✔️Easy and safe to use at home
What makes this product unique and compelling?
Melaleuca Alternifolia (Tea Tree Oil) – dehydrates skin flaps, causing them to dry out and fall off.
Cypress leaf extract- This herb helps promote clear and healthy skin when applied topically.
Borneo- Borneol, an organic compound, possesses anticoagulant properties, treats inflammation, relieves pain, eliminates odors, and aids in wound healing.
Our skin biologists and formulation experts have continuously researched to offer innovative products that meet a wide variety of skin tag removal needs. This has resulted in the discovery of organic formulas for ReYouthBio™ Tags & Moles Remover that can dry, shrink and heal skin tags.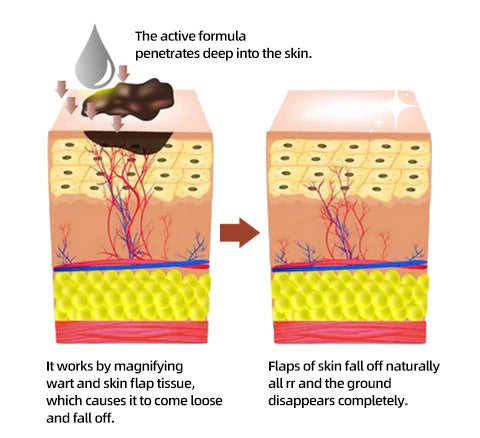 Its active ingredients destroy the wart tissue and cause it to loosen and fall off. Apply this wart remover to the face or body to dry out and reduce skin tags until they naturally fall off the skin's surface.
Share
View full details